Learn How to Become a Probation Officer
Probation officers, like parole officers, play a vital role in the criminal justice system by supervising criminal offenders released from jail, prison, or juvenile detention that have been sentenced to specific sanctions. Common sanctions may include community service, house arrest, restraining orders, rehab, and so on. Most jurisdictions require parole or probation officers to present detailed reports on these offenders and can even recommend sentencings (punishments) to the court systems. Thei primary responsibilty of these officers is to help facilitate a smooth transition for parolees back to a normal civilian life, void of criminal mischief.
Most probation officers will be assigned to multiple parolees and will meet with them on a weekly or monthly basis to ensure compliance with their specific sanctions. It can be a dangerous line of work, particularly for those assigned to violent criminals, which is why a high level of trainin is required. Many probation officers have law enforcement training and carry guns along with a bullet-proof vest. However, if you believe that some criminals deserve second chances and if you enjoy helping people piece back their lives, with a few adrenaline rushes here and there, this may be a rewarding career path worth pursuing.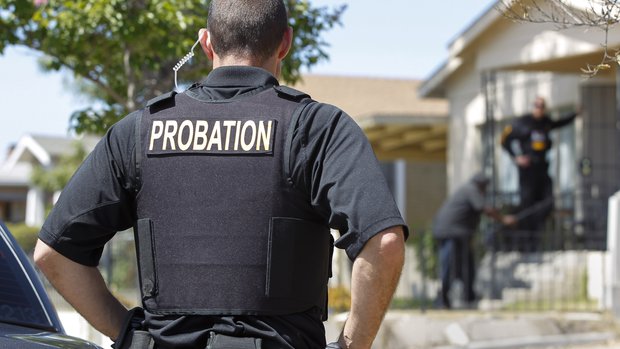 Probation Officer Requirements:
Must be between the ages of 21-37
Acquire an associates or bachelors degree in fields related to criminal justice, public administration, or psychology
Obtain 2-4 years of relevant field or social work at the state level
Possess a valid driver's license
Have a clean criminal record
Meet the physical standards of law enforcement officers
Pass the certification test
Work as a trainee for at least 6-12 months
Possess qualities (listed below) that can help you become an effective probation officer
Excellent communication skills
Strong writing and typing skills
Computer-literate
Conflict resolution
Knowledgable (about laws and regulations)
Probation Officer Job Description:
Conduct presentence investigations on parolees
Help create appropriate sentencing (e.g. community service)
Prepare reports/evaluations for courts
Enforce the sanctions imposed by the court systems
Develop supervision and treatment tactics for offenders
Provide counseling to offenders and their families
Maintain regular contact with parolees
Aid in the development of community resources
Make recommendations to rehab facilities
Administer drug tests
Probation Officer Salary Information:
The salary range for a probation officer can vary substantially based upon a variety of factors, including location, years of experience, promotions, title, etc. The national average salary for a probation officer is around $45,000 per year and can range anywhere from $35,000 - $99,000 per year with the proper experience, training, and track record. Larger cities will generally pay more than smaller cities simply due to the higher cost of living factors.
Continue Learning: Find out how to become a US Marshal.