Police Education Advice & Requirements
As with most jobs, the higher the education level, the better, especially in terms of salary and promotions. The same can be applied to law enforcement agencies particularly because most police departments require a certain amount of college education (usually around 40-60 credits being the bare minimum) before students can even begin the application process. In order to be one step ahead of the competition, or at least on par, strive for a useful police education by pursuing a bachelor's degree in a related field such as criminal justice, public relations, business management, or even a foreign language. If you have an associates degree, that can be a great start too since many police officers will have an opportunity to further their education by attending night school or taking online courses. Some police departments even have tuition reimbursement, so be sure to keep that in mind. And if you have dreams of becoming the next chief of police, you should have plans for attending graduate school to obtain a master's degree in public administration (MPA). If you aren't sure where to begin, there are plenty of opportunities online that can direct you to nearby schools or provide online course work. Just be sure to pursue an advanced education in a field that you are truly passionate about, such as a (criminal) psychology degree.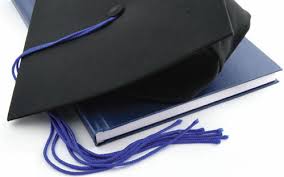 What You Can Do:
Attain a bachelor's degree in a relevant field (Criminal justice, public administration, foreign language, psychology, business, etc.)
Take at least one criminal justice course
Take a foreign language class [being bilingual is always a plus]
Take a psychology/public relations class
Get good grades and learn effective study habits (which will be heplful for the police academy)
Practice working in groups and develop good communication skills
Learn the street names for the common types of drugs
Learn all about the police department you are applying for (ie. motto, statistics, history, goals, etc.)
Consider pursuing a master's degree in criminal justice or public administration (MPA)
Continue Learning: Find out how to gain valuable police experience that will help increase your chances of becoming a cop.